POČETNA \ Vest
PROFESSIONAL PRACTICE PROGRAM // BALL
On Tuesday, 29th of November 2022. from 5:30 p.m. in the Ceremonial Hall of the Faculty of Technical Sciences, the company Ball Corporation has held the lecture on the the professional practice program. Students of all years and levels of study on Graphic Engineering and Design study programme had the opportunity to hear important information about the professional practice program that this successful company offers.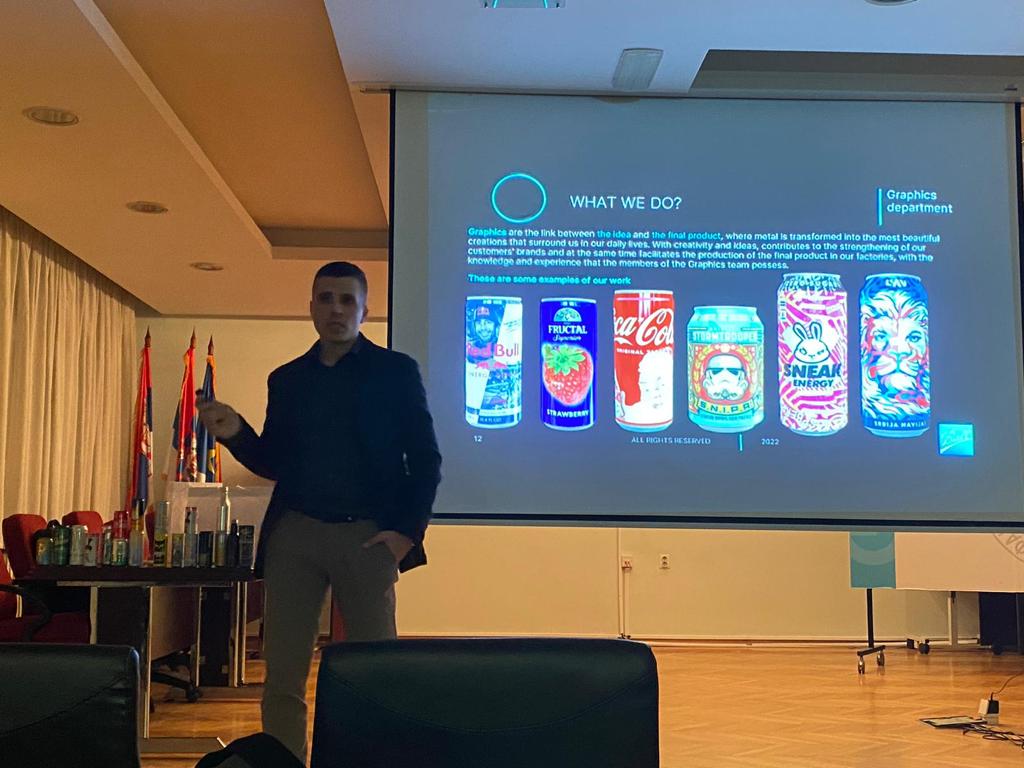 In a full hall, Vladimir Oličkov, representative of the Ball company, presented the company itself, its organizational structure, and introduced the students in more detail to the part of the company based in Belgrade. The focus was on the role of employees in the company and the wide range of opportunities available for their personal and professional growth and development within the company.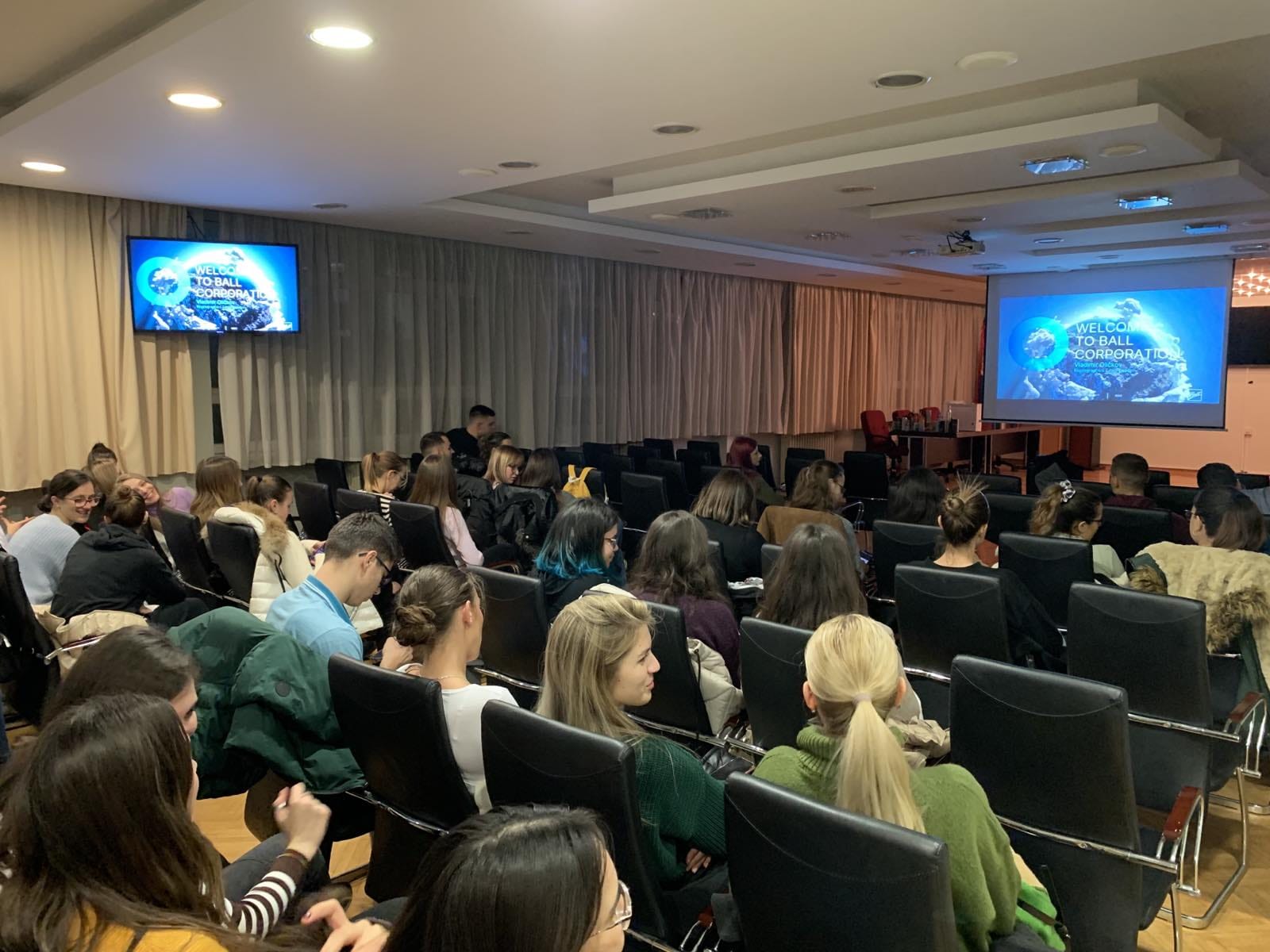 Vladimir also introduced the students to the company's activities in the field of graphic engineering and design and showed them the printed samples of their products.
The professional internship program offered by Ball Corporation is an exceptional opportunity for students of Graphic engineering and design to improve their knowledge in the field of design, color management, prepress and printing itself, specifically in the field of packaging production and printing // printing cans // since the company Ball is the global market leader in this field.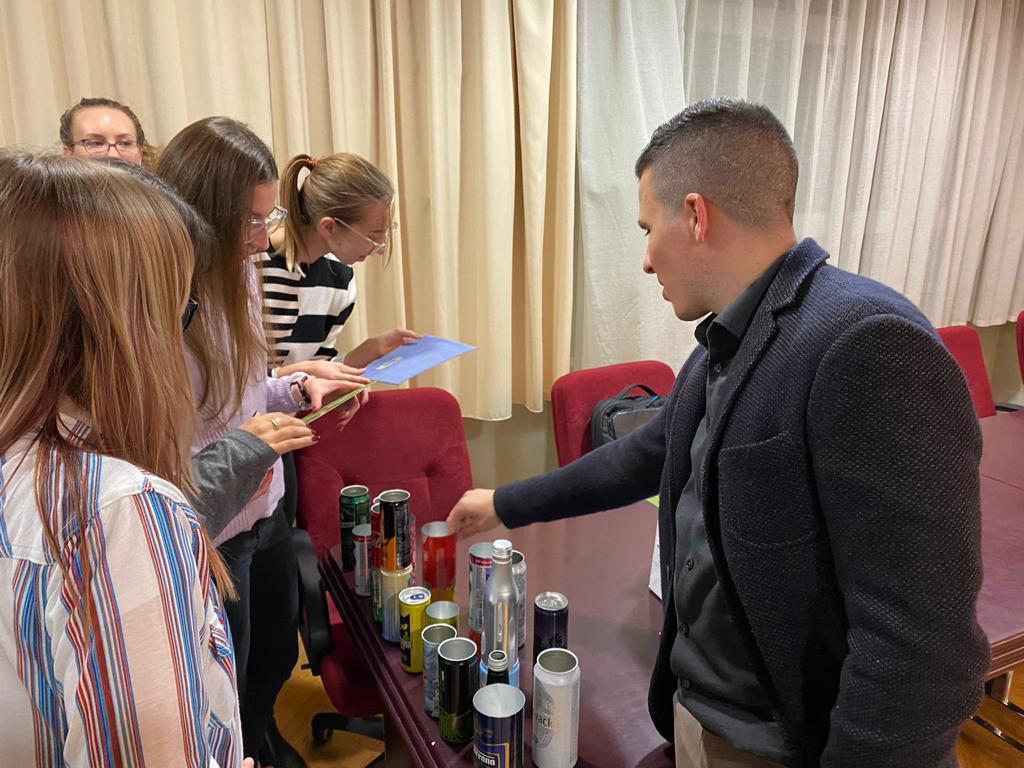 Students of all years and levels of study on Graphic Engineering and Design study programme can apply for the internship program by contacting professor PhD Nemanja Kašiković via e - mail knemanja@uns.ac.rs, who will inform them about the necessary further steps.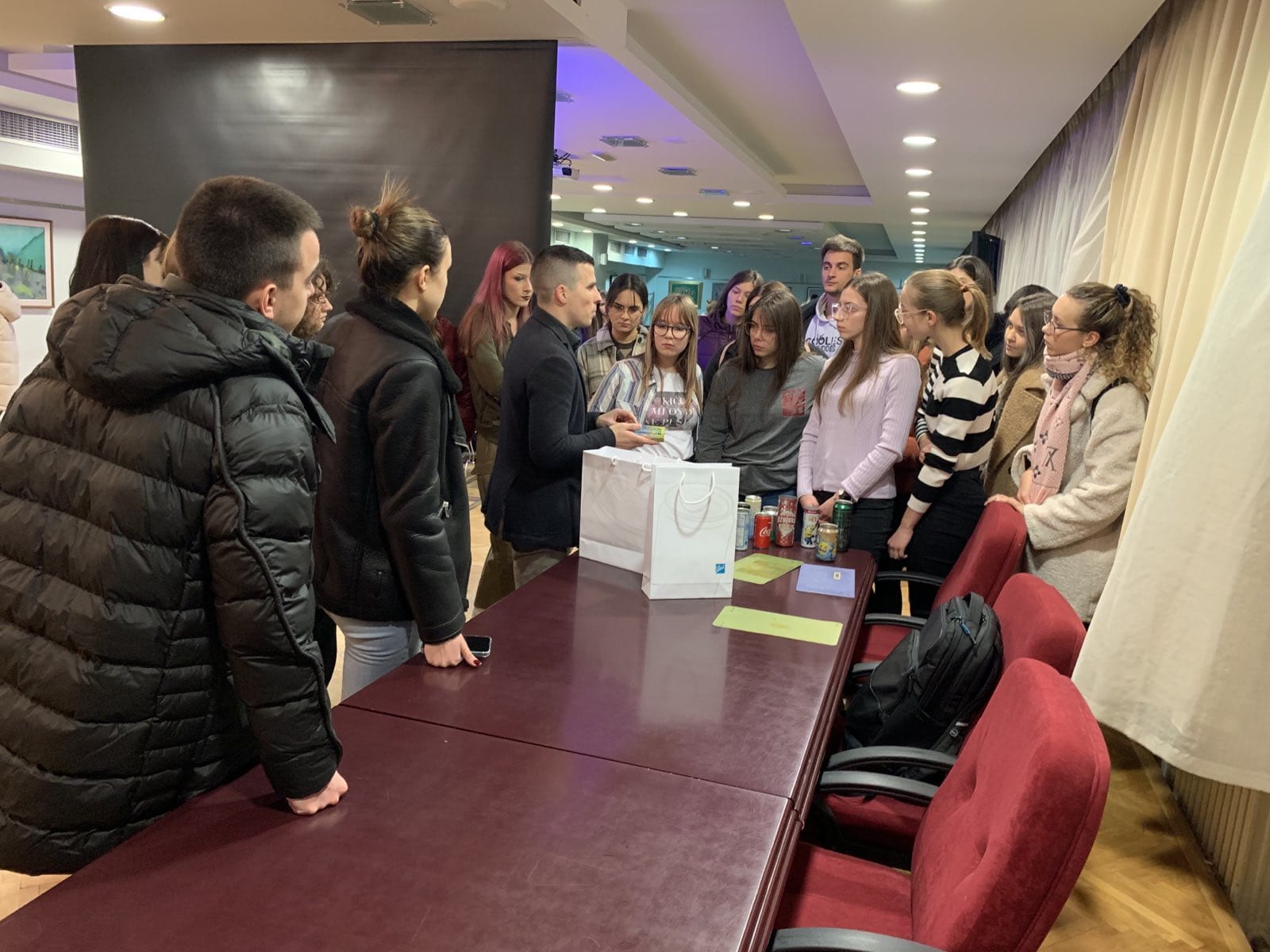 This lecture is just one part of the successful cooperation between Ball Corporation and the Department of Graphic Engineering and Design, which will hopefully be continued in the future through the student internship program as well as through other forms of scientific and professional cooperation.