POČETNA \ Vest
The award to Professor Nemanja Kašiković
On this day in 1960, the Faculty of Technical Sciences, one of the most prominent educational and scientific institutions in the country and region, was founded. The Faculty celebrated its 63rd birthday in the Faculty Hall, where dear colleagues, students, and friends were greeted by the Dean of the Faculty, Professor Ph.D. Srđan Kolaković and Rector of the University of Novi Sad Professor Ph.D. Dejan Mandić. During the event, the awards were presented to the best bachelor and master students of the faculty, as well as to the employees. Our Professor, Ph.D. Nemanja Kašiković, received a well-deserved award for the achieved results in the cooperation with the industry.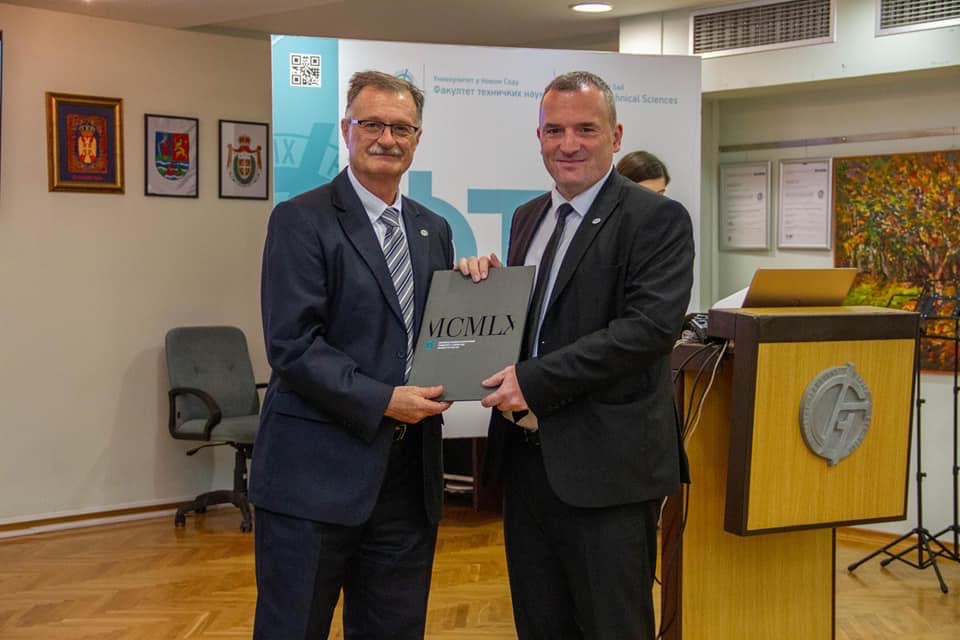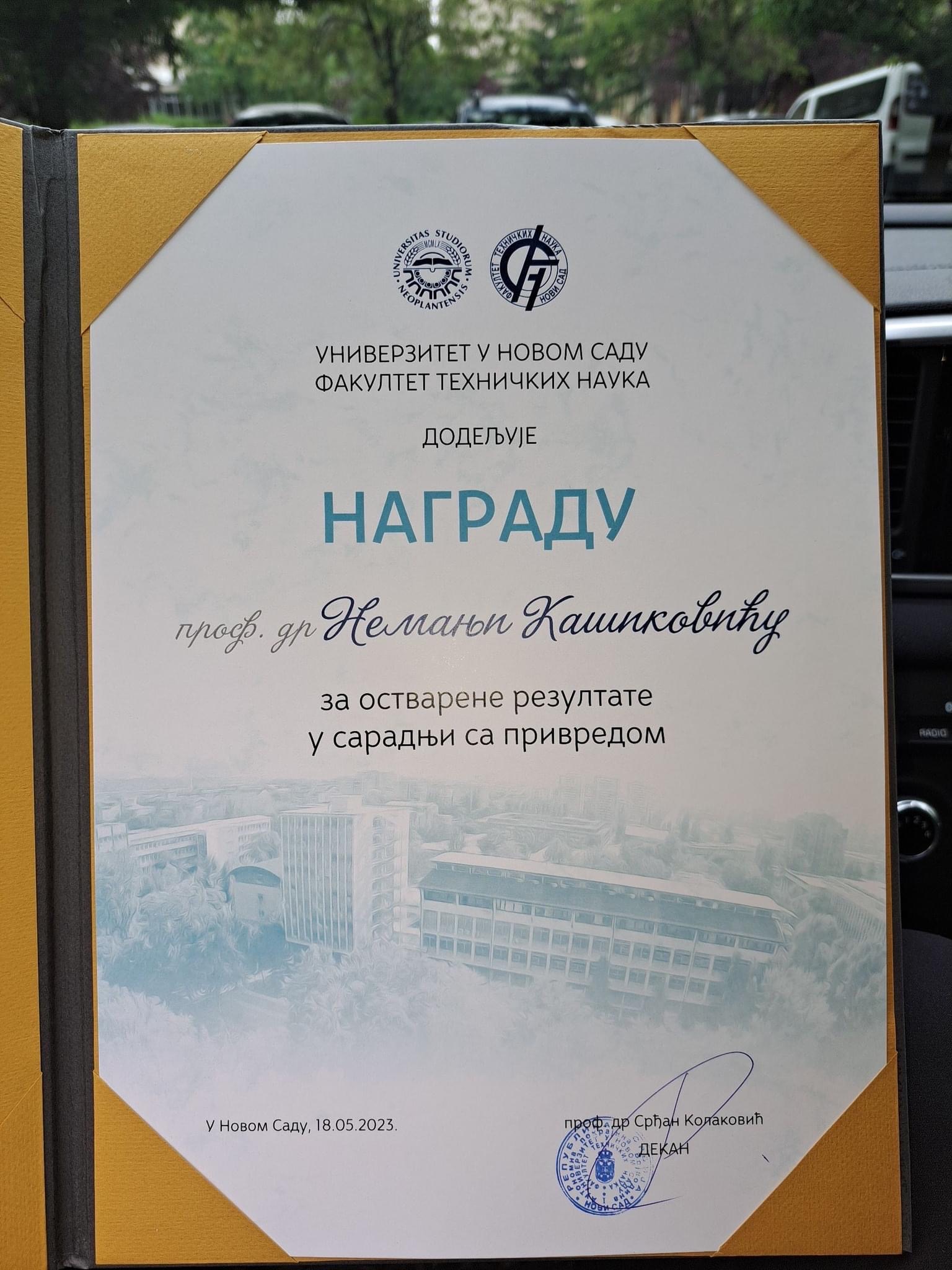 In his address to the audience, Professor Kašiković congratulated the Faculty his birthday and colleagues and students on the awards they received and expressed the hope that these awards will inspire other colleagues to achieve not only the same but even better results in the coming years. In his speech, he pointed out that he is dedicating his award to the employees of his department because he believes that they worked together, that they work together and that they will work together to improve all segments and thus contribute to the further growth and development of the Faculty of Technical Sciences and the University of Novi Sad, and strive to enable the students to achieve their dreams and place in the company among the best.
On this occasion, we heartily congratulate our dear professor on the well-deserved award and join his wishes for the future.